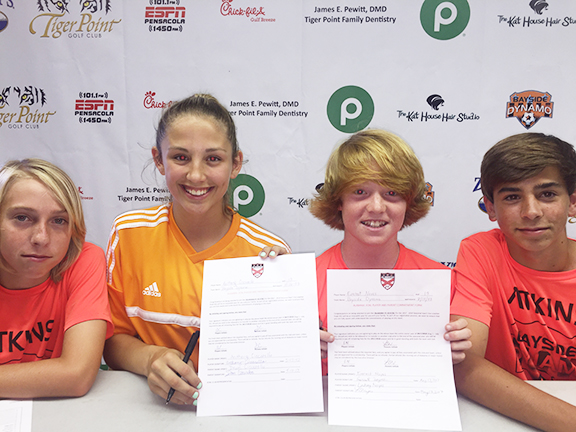 Bayside Dynamo are proud to announce that after trying out at Birmingham United Soccer Association (BUSA) this week, four of our players from the class of 2017 were offered spots on the Alabama FC team which plays in the Elite Club National League (ECNL) team for the 2017 Fall season.
Sean Murphy 04

Jorjia Elmore 04

Everest Noyes 03

Anthony Ciccarello 03

This opportunity will allow these guys to compete for the Alabama FC regional team against the best 12 Club teams in the South region on a weekly basis this Fall.

They will also continue to play with their current Bayside Dynamo teams on a part time basis in Fall and return to their Bayside team full time in the Spring season.

Bayside Dynamo signed a partnership agreement with BUSA this Spring which has many benefits for the clubs players. One of which allows Bayside players the opportunity to tryout for the Alabama FC team. This is a phenomenal opportunity for the soccer players in the Gulf Coast region.

Also - Six 2005 Bayside boys team were offered spots on the Alabama FC Pre ECNL team this Fall.